Why install Daikin ducted air conditioning?
Discover the Daikin difference! 
Founded in the 1930s, Daikin has been a staple of the Australian air conditioning market since the late 60s.
During that time, Daikin has established itself as one of the most trustworthy names in Australian air conditioning.
In particular, we're especially fond of Daikin's commitment to energy efficiency – many energy-saving technologies that are now widespread such as VRF/VRV were first used in Daikin air conditioning systems.
Alpha Air is especially proud to work with Daikin, owing to their wide range of extremely versatile systems – an attribute that aligns perfectly with our focus on custom air conditioning solutions tailored for your home!
Unbeatable energy-efficiency
Many air conditioning brands nowadays offer highly-efficient VRF/VRV technology in their reverse-cycle heating and cooling systems, allowing them to cut power usage by 50% (and often, even more) – and you can thank Daikin for this innovation!
While others can imitate, nothing beats the original. If you're looking for energy-efficient heating and cooling without compromising on home comfort, a Daikin system is the way to go.
Powerful systems
When getting ducted heating and cooling installed at any property, it's important that the right system is chosen. For larger properties, that means selecting a powerful and effective system – something that not all heating and cooling brands are able to offer.
If you're looking for a luxury home comfort solution for your house, Daikin ducted heating and cooling systems are the optimal choice. With powerful systems optimised for large properties including shopping centres and office towers, you're spoiled for choice!
Large support network
As one of the world's biggest air conditioning brands, Daikin has a large footprint in Australia, with plenty of spare parts available as well as hundreds of heating and cooling teams who can work with these systems (including us!)
No need to wait weeks while replacement parts are shipped in from overseas, or spend hours trying to find a technician with Daikin experience – thanks to its huge global footprint, finding support for your Daikin system is easy.
Daikin ducted air conditioning service and repairs
Each Daikin air conditioning system is backed up by a 5-year warranty that applies across the board, regardless of whether it's a split, multi split or ducted system.
To maintain that warranty however, you'll need professional service and maintenance.
Daikin's large global footprint means that it's easy to find spare parts and technicians who have experience with the brand.
In fact, there are almost too many options – how do you know you're getting a genuine Daikin expert, and not someone who's winging it?
Luckily, our experience and expertise means we're able to keep your system running while also maintaining your Daikin warranty.
In addition to installing Daikin air conditioning, our team can also service and repair Daikin air conditioning – ducted or otherwise. We can fix systems from this reputable brand, no matter the model, age or type.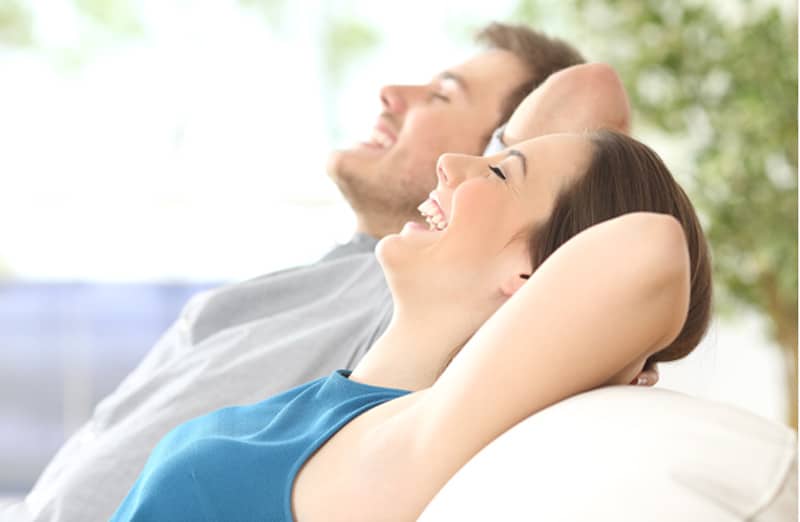 You've heard of the Daikin difference – but what about the Alpha Air difference?
When installing your air conditioning system, choosing a system from a reputable brand is just one part of the process – it's just as important that you choose a trustworthy team.
In particular, you want a team that:
Tailors your air conditioning system for your home, circumstances and budget

Works to a high standard and offers quality workmanship

Will look after your house and treat your property with respect
Alpha Air ticks all these boxes!
The Alpha Air difference: one-day installation
In addition to our expertise in carrying out air conditioning installation, our team is committed to giving you the best possible service in Melbourne.
In addition to our customer-first approach towards consultation and system design, our team also offers something that few other air conditioning installers in Melbourne offer: one-day installation.
And we aren't just talking about split-systems, either – we can also install a ducted system in a single day too!
We've refined our systems and processes to the point where we can carry out ducted aircon installation with maximum efficiency.
Combine that with a thorough stocktake of challenges and problems during the initial site construct, and our team is able to create the most efficient and detailed plan of attack for your installation.
Unique Daikin heating and cooling solutions to meet your needs
It doesn't matter what you need cooled:
Large, luxury houses

Single-storey units

Studio apartments

Small retail shops and offices

New commercial and residential builds
We can work in existing properties as well as construction projects.
Our team performs a deep dive into your property or blueprints, which allows us to select Daikin air conditioning systems that are perfectly suited to your requirements.
Alpha Air works with the entirety of Daikin's air conditioning range to provide you with a more comfortable home. It doesn't matter what you need cooled – we can do it!