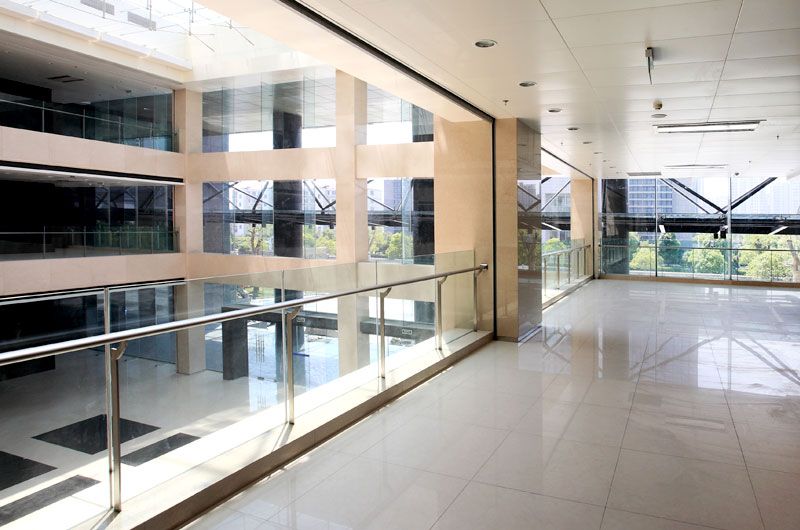 VRV/VRF air conditioning Melbourne
Efficient. Robust. Reliable.
VRV/VRF multi split air conditioning systems are a viable solution when a multi split system is not large enough.
A standard multi split system can connect up to 6 indoor units to a single outdoor unit, but for larger applications, a VRV/VRF system is usually required.
With a VRV/VRF system, the combinations are endless due to the increased capacity of the system in the VRV/VRF range.
Benefits of VRV/VRF systems
Simultaneous heating and cooling
Not only does the system offer both heating and cooling for year-round, but it can simultaneously deliver cooling to one part of a building, and heating in another!
Efficient
Running at its lowest possible capacity, the system provides the exact amount of heating or cooling required to reach the desired temperature. This keeps running costs at an attractive low.
Quiet operation
This highly efficient system not only helps save you energy and money, but it also runs at a very low volume, meaning no disruptive noise either inside or outside a property.
VRV/VRF installation Melbourne
The key to an effective and efficient air conditioning system that is built to last lies in the initial system design.
This critical step ensures we have a complete understanding of your property (whether it's your home or a large commercial building), the people who inhabit it, and its purpose.
We then assess a variety of factors to determine the system that is best suited to meet your needs. 
In such cases where VRV/VRF is deemed the most appropriate system, our tech team ensures installation is done with minimal fuss.
We keep up with your building or construction plans, and provide a smooth and hassle free handover, whether that's to the builder, your tenants, or the proud homeowners.
Multi split and VRF/VRV essentially work the same way, with VRF/VRF systems required for much larger applications. You might think that VRF/VRV is suitable for commercial properties only, but they can also be used to meet the climate control demands for families at home.
Large houses
In cases where a standard multi split system is not large enough, we can strategise, design, and install a VRV/VRF system for larger homes throughout Melbourne. 
The benefit here is that the system can be scaled to meet the demands of occupants in every room of the home!
Luxury home builders
We work closely with builders and architects from the point of design to integrate a comprehensive and robust VRF/VRV system into large scale developments.
Enjoy efficient heating and cooling throughout the year with a streamlined VRF/VRV system.
Property developers
Enjoy increased efficiencies with a sleek, powerful system that allows precise climate control in any zone. 
A highly flexible VRV/VRF system can be tailored to meet the unique needs of different areas, floors, and spaces, allowing a truly customisable heating and cooling solution.
Commercial properties
The ideal and typical application for VRF/VRV systems are larger-scale commercial properties with multiple zones, rooms, and areas.
So you can keep the boardroom on the upper floor cool during a meeting, while offices on lower floors that face windows can stay warm.
VRV/VRF systems may also be suitable for:
Schools

Aged care facilities

Shopping centres

Childcare centres

Apartment blocks

High rise buildings
What does VRV/VRF stand for?
VRV stands for Variable Refrigerant Volume while VRF stands for Variable Refrigerant Flow.
While slightly different terms, they are used interchangeably and essentially mean the same thing.
For simplicity's sake, we refer to these systems as VRV/VRF. 
Variable Refrigerant Flow is a feature that allows the system to modify the flow of refrigerant to not only meet the needs of each individual room (and the people within those rooms), but to also ensure great efficiency and save a large amount of running power.
Daikin VRV
But what's the difference between VRV and VRF?
The reason why we have two similar yet different terms is simply because VRV was invented and copyrighted by Daikin, one of the world's leading pioneers of this technology.
VRF, or Variable Refrigerant Flow, is the generic term used within the industry by other manufacturers who have adopted the technology.
The systems have continually evolved since Daikin invented the technology in 1982, and today, most air conditioning manufacturers offer VRF systems, including Mitsubishi Electric.
Call Alpha Today To Check Eligibility!