Why choose Mitsubishi Electric air conditioning installation?
Energy-efficiency
As one of the most energy-hungry appliances in your house, it's only natural to worry about how much power your air conditioning system uses.
Using the latest in VRV/VRF technology, Mitsubishi Electric air conditioning systems are able to reduce your energy usage by 50%, and even more in some cases!
Reliable & durable systems
You want your air conditioner to go the distance. Luckily, this isn't something you need to worry about with Mitsubishi Electric.
Not only will you get a durable and reliable system, but you'll also be able to depend on our Mitsubishi Electric experts to diagnose and fix any issues your system might run into over its lifetime.
Powerful extras
With additional options like Wi-Fi control, voice-activation and extensive zoning options, our team can create a Mitsubishi Electric ducted air conditioning system that's set up just the way you like it.
Not all brands can offer these types of extras – luckily for you, Mitsubishi Electric is one of them. In many cases, they can even be retrofitted into existing systems!
Mitsubishi Electric ducted air conditioning
At Alpha Air, we're committed to taking care of your air! To do that, we work with some of the world's leading air conditioning brands, including Mitsubishi Electric.
Mitsubishi Electric's diverse range of different systems allows us to provide a better system for your home.
From powerful reverse cycle ducted air conditioning to efficient multi split systems, Mitsubishi Electric has a system to suit your needs.
Of course, selecting the perfect system requires experience and specialist knowledge. In particular, we need to accommodate for:
Room volume

Insulation

Windows and house orientation

Appliances

Ceiling space

Wiring and support beams

Paint type and colour (yes, really)
As with all of our air conditioning installation jobs, our team starts by performing an in-depth inspection of your property and its unique features.
We'll look at all of these different factors and more before deciding which system is best for your home. If you're interested in Mitsubishi Electric air conditioning in your Melbourne home, contact Alpha Air today.
Mitsubishi Electric service and maintenance Melbourne
Our family-owned business is committed to giving you the best possible customer service.
Our work doesn't end when we put down the tools. We continue to support you long after installation is complete with ongoing service and repairs, and will schedule a service at the earliest possible time.
Thanks to Mitsubishi Electric's global network, we're able to service and repair your system using high-quality, genuine parts. You can rest easy knowing that your home is getting the very best.
Alpha Air specialises in all things ducted cooling. In addition to installation, that also includes ducted air conditioning service and repairs.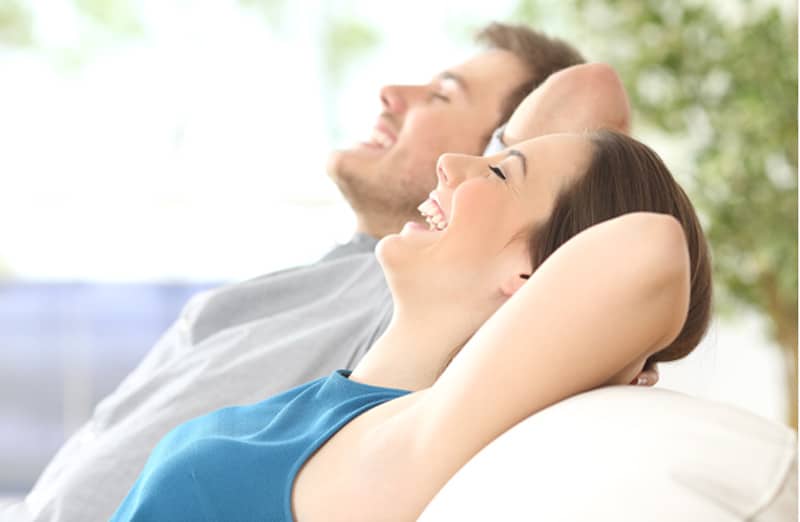 Our team of ducted heating and cooling experts can fix all sorts of issues, including:
Refrigerant leaks

Damaged ductwork

Broken parts and components

Airflow problems
Upgrade your home comfort with Mitsubishi Electric reverse cycle ducted air conditioning
More powerful cooling. Greater coverage. Unparalleled flexibility. Does your current air conditioning system tick all of these boxes?
Allow us to introduce you to reverse cycle technology.
Combining powerful cooling with effective heating, reverse cycle technology is the ultimate in home comfort. You'll be able to stay comfortable all year-round, no matter what the weather outside looks like.
Now add on the coverage and power of ducted air conditioning installation (as well as the reliability of the Mitsubishi Electric ducted air conditioning systems), and it's clear to see why these are our system of choice for residential and commercial jobs alike!
About Mitsubishi Electric
Mitsubishi Electric has earned praise over the years for their air conditioning systems. In particular, we're especially fond of their:
Wide range of systems

Reliability and flexibility

Expansive support network

Cooling and heating ability
It's these qualities that make them the perfect match for our team!